Dear Members,
We are proud to announce the yield for the yieldnodes system for this month coming in at 6.1% for august. Given the recent market volatility, Yieldnodes is happy and satisfied with this result.
Last week the announcement came in that Yieldnodes has placed electric car chargers in Germany. At the start of this month we can happily share with the members that Yieldnodes is building it's own datacenter. Further decentralizing the entire masternoding process.
This datacenter is located in Würzburg. This will allow YN to decouple themselves from 3rd-party servers and be able to move operations inhouse, including dedicated security staff.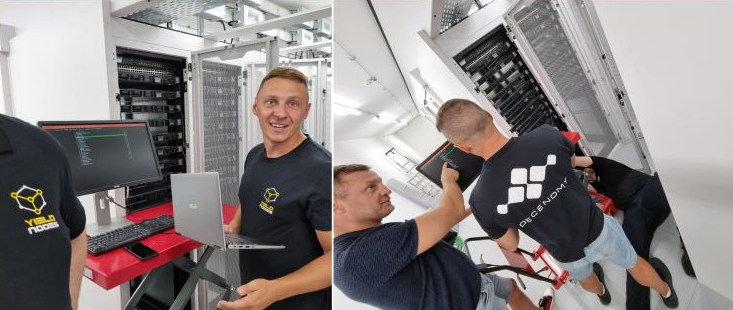 Yieldnodes has been progressing work on the mobile app that will hit app stores very soon. Hopefully this will help members not fall for possible scam apps that have been trying to trick users into downloading a phishing page. 
Alpha will probably arrive this year.
USDC deposits and withdrawals have been in testing for some time now and will be implemented soon!